First-Rate Disinfection Services for Homes in Huntsville, AL
Our professional restoration specialists have the experience and expertise in using effective cleaning solutions, industry-grade equipment and procedures that are proven to eradicate pathogens. Your well-being is a main concern, so we approach our sanitation services with control and authority. We implement all the necessary precautions as we provide residential sanitation solutions that will let your family avoid the dangerous effects of bacterial or viral infections.
Disinfection Services – The Paul Davis Way
The safety of our customers and employees is always a top concern at Paul Davis, and this has remained the same, even with the pandemic. To combat the viral outbreak, the team at Paul Davis is closely monitoring updates from the Centers of Disease Control and Prevention (CDC), the World Health Organization (WHO) and medical experts to make sure that we implement the necessary precautions for your health and safety.
We Stay Safe for You
In addition, Paul Davis uses industry cleaning practices that are more effective than traditional ones. These involve:
ULV Fogging: This is a precautionary approach that takes care of walls, floors and other horizontal surfaces.
Fogging with Horizontal Surface Wiping: For surfaces that get touched a lot such as tables, lobby furniture, computers, etc.
Fogging with Full Wiping: Industry authorized practices for established cases of coronavirus. This is a thorough cleaning service that utilizes disinfectants for your building.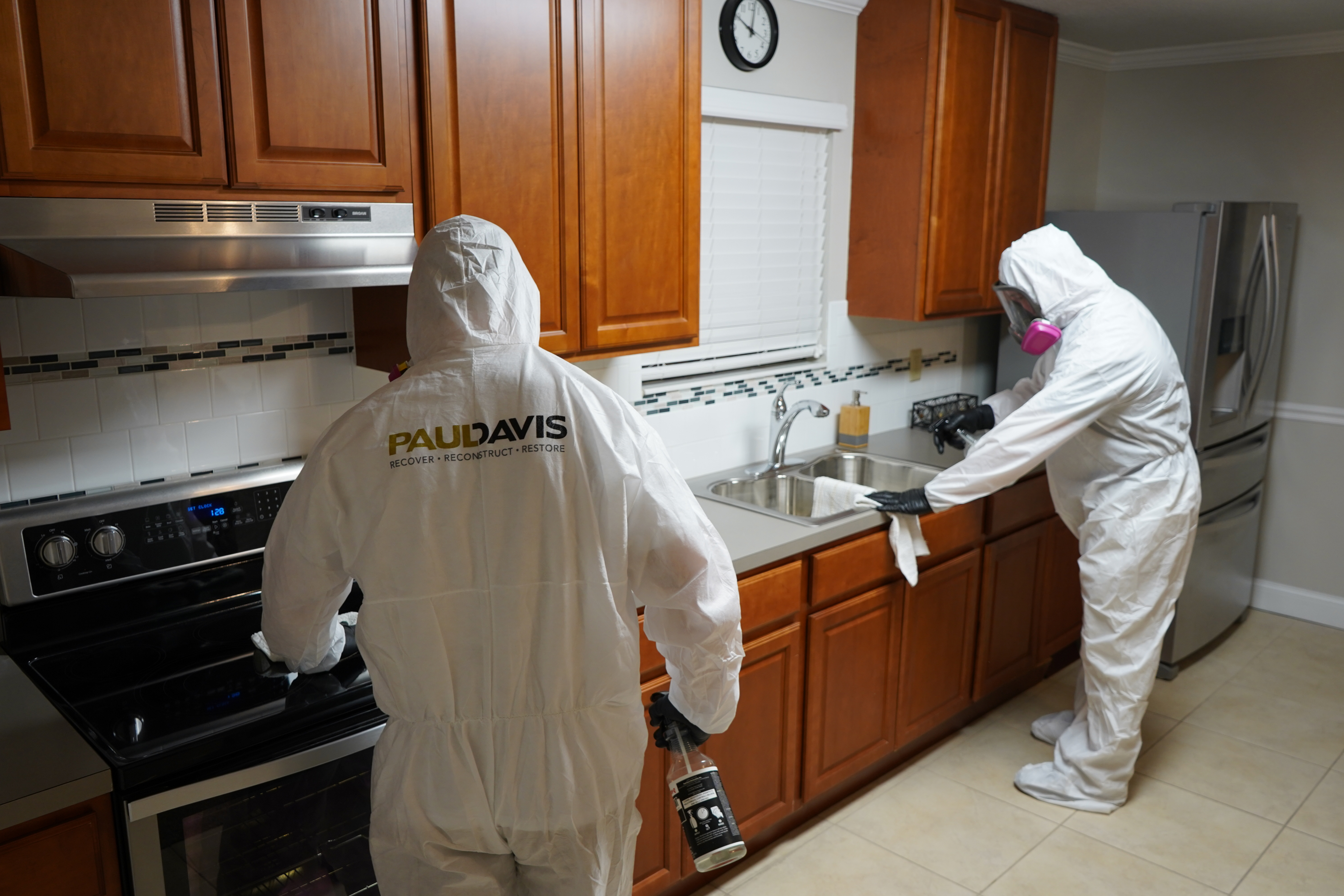 Let's Protect Everyone
Cleaning and disinfecting is one of several services Paul Davis offers, and our background over the years is an advantage to you. We use the proper materials, techniques and equipment to combat viruses, bacteria, microbial growth and other pathogens, so you can trust us to deliver tranquility while we disinfect your property.